Carpet in Plaistow, NH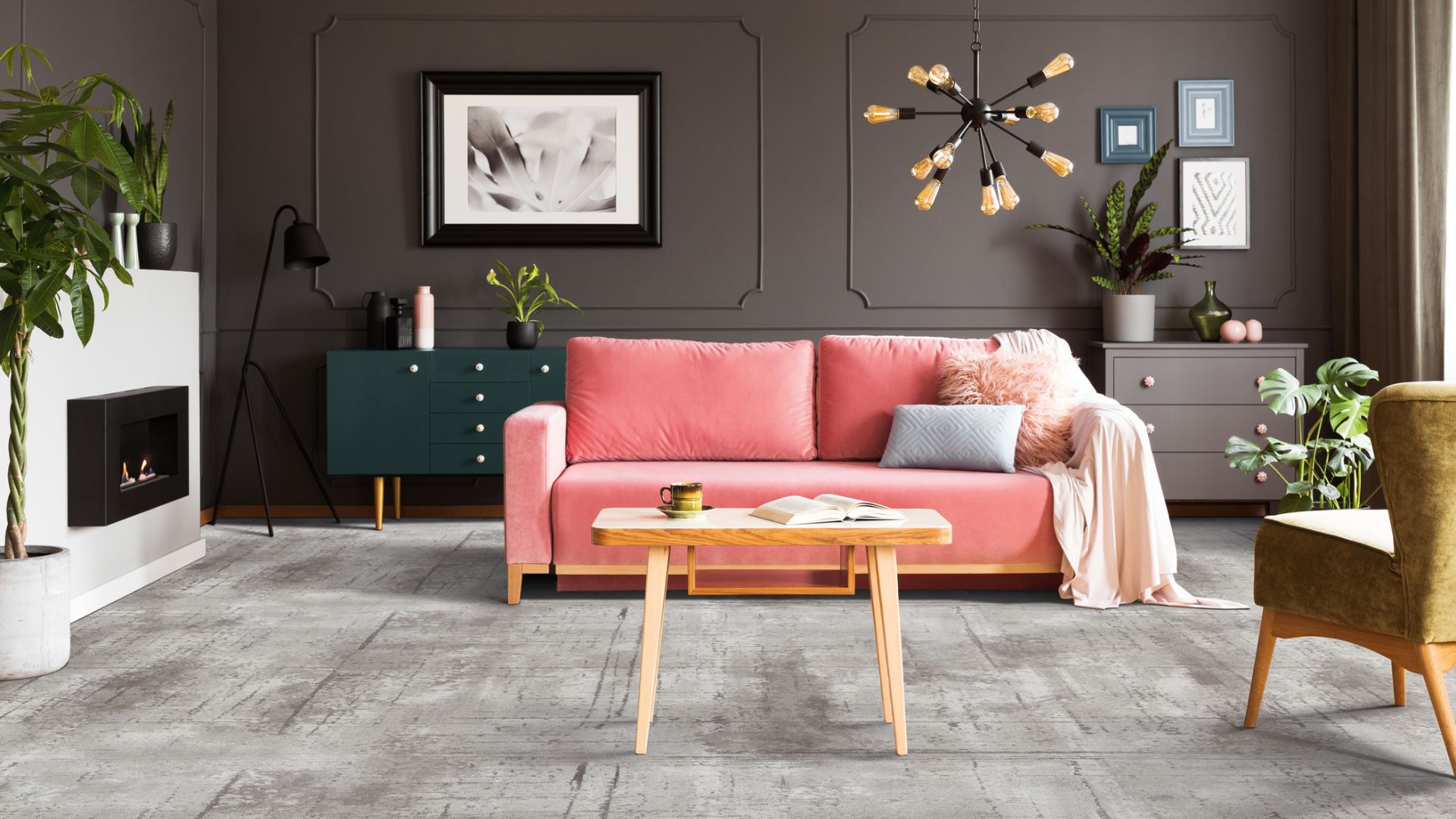 Searching for high-quality carpets for your Plaistow, NH home? Explore Ed's Flooring America, your trusted source for premium flooring. Whether you're revitalizing your master bedroom or embarking on a living room makeover, our experts are here for you. Serving Plaistow, NH, Southern New Hampshire, the Seacoast, Northern Massachusetts, and neighboring regions, we offer a wide range of luxurious carpet options to meet your needs. Elevate your home's style and comfort with us.
How to Select the Right Carpet
At Ed's Flooring America, choosing the perfect carpet for your home is made easy. We offer a diverse range of exclusive carpet brands, providing a multitude of colors and patterns. Our experts are here to guide you in selecting a carpet that complements your home's architecture, heirlooms, and furniture.
Versatile Aesthetics: Carpeting offers both aesthetic versatility and comfort underfoot, making it an ideal flooring choice.
Tailored Assistance: Our specialists are well-equipped to help you make the right carpet choice for your family.
Budget-Friendly: We have options to suit any budget and stay in line with the latest trends.
Luxurious Choices: Explore our wool and Saxony fibers for a soft, luxurious surface that enhances your home's appearance.
Durable Alternatives: Consider our nylon or polyester fibers for a more casual yet durable carpet, perfect for active family households.
Choose from our extensive collection of flooring options, backed by leading industry brands, and let us clarify the features of different flooring fibers to ensure the perfect match for your home.
Explore Our Diverse Carpet Selection
Frieze:
Resilience Redefined: Frieze carpets are notable for their unrivaled resilience, boasting naturally curly fibers that not only endure high-traffic areas but also excel at concealing dirt and everyday messes.
Soft Elegance: Featuring an incredibly soft and plush cut-pile construction, Frieze carpets strike the ideal balance between durability and comfort, making them the perfect choice for any home.
Saxony:
Luxury Unveiled: Indulge in opulence with our exquisite line of Saxony carpets, known for their textured style that enhances both aesthetics and performance.
Wear-Resistant: Saxony carpets are designed to resist wear and tear, shading, and the visible effects of heavy foot traffic, making them an ideal choice for enhancing the longevity of your flooring.
Shag:
Casual Sophistication: Introduce a laid-back elegance to your interiors with our collection of shag carpets, offering an informal and relaxed look.
Variety of Styles: Shag carpets are available in three distinct types – long, short, or mini shag – each delivering a unique and distinctive appearance to match your décor and preferences.
Berber:
Durability and Style: Berber carpets are celebrated for their exceptional durability, making them a top choice for high-traffic areas, where they naturally hide soil and excess dirt.
Versatile Designs: Available in both high-pile and versatile level-loop or multi-loop styles, Berber carpets cater to your preferences, offering a delightful cushioned underfoot feel that many homeowners cherish.
Discover the Benefits of Carpet
Carpet offers numerous advantages that make it an appealing choice for homeowners and businesses alike. Here are some of the key benefits:
Comfort Underfoot: Carpets provide a soft, cushioned surface, making them a comfortable and cozy flooring option, especially in bedrooms and living spaces.
Sound Insulation: Carpets help reduce noise levels within a room, dampening sound and creating a quieter, more peaceful environment.
Safety: Carpeting offers better slip resistance, minimizing the risk of accidents and providing a safer surface, particularly for children and the elderly.
Thermal Insulation: Carpets act as excellent insulators, helping to maintain a room's temperature and save on energy costs by retaining warmth in colder months.
Aesthetic Versatility: Carpets come in a wide range of colors, patterns, and textures, allowing you to personalize your space and create the desired ambiance.
Allergy-Friendly: Modern carpets are designed with hypoallergenic materials and can trap allergens, making them a suitable choice for allergy sufferers when properly maintained.
Easy Maintenance: Regular vacuuming and occasional professional cleaning keep carpets in top condition, making them a low-maintenance flooring option.
Longevity: Quality carpets can last for many years when properly cared for, offering a durable and cost-effective flooring solution.
Customization: Carpets can be tailored to fit your unique space and design preferences, providing endless possibilities for creative interior design.
Budget-Friendly: Carpets are available in a wide price range, making them a budget-friendly choice for a variety of projects and applications.
Health and Well-Being: The soft and comfortable feel of carpets can enhance well-being, providing a soothing, stress-reducing surface to walk on.
Professional Carpet Installation
At Ed's Flooring America, our dedicated team of skilled installers ensures a seamless carpet installation process that's both cost-effective and hassle-free. Here's why our services stand out:
Experienced Installers: Our trained experts focus on delivering a beautifully installed floor, providing peace of mind and saving you from amateur errors.
Competitive Pricing: Our budget-friendly rates not only save you money but also spare you the headaches of correcting mistakes that often arise with DIY or inexperienced installations.
Efficiency: We prioritize a swift installation, allowing you to enjoy your new carpet quickly without unnecessary delays.
Expertise Matters: With industry-grade equipment and expertise, we prevent common issues like lifting and ripples, ensuring a visually flawless result.
Warranty Protection: Our professional installation and Ultimate Confidence Guarantee safeguards your carpet's warranty, avoiding potential pitfalls that could void the warranty and lead to costly problems.
Affordable Excellence: We offer affordable carpet installations that are easy, accessible, and customer-friendly.
Advanced Equipment: Our qualified technicians use state-of-the-art equipment for a perfect, flawless carpet installation. Your satisfaction is guaranteed.
Contact us today to get started with a vibrant new carpeting upgrade! We proudly serve customers in Plaistow, Kingston, Hampstead, NH, and Haverhill, MA, among other areas.