Vinyl Flooring in Plaistow, NH
The Perfect Vinyl Floors That Fit Your Lifestyle
Shop vinyl flooring at Ed's Flooring America in Plaistow, NH, where you'll find the perfect mix of durability, maintenance, and stunning new floors. Whether you're looking to update the old laminate in your kitchen or wanting to add a fresh hardwood look to your bedroom, Ed's Flooring America has you covered with their extensive collection of vinyl floors.
Carrying exclusive name brands like Galvanite, H20 Life, and Spotlight Values, our vinyl floors come in a variety of styles ranging from rustic textured grain looks to contemporary wide-planks.
Here at Ed's Flooring America in Plaistow, NH, you're sure to find the beautiful new floor of your dreams. We proudly serve the Plaistow, Southern New Hampshire, Seacoast, and Northern Massachusetts areas.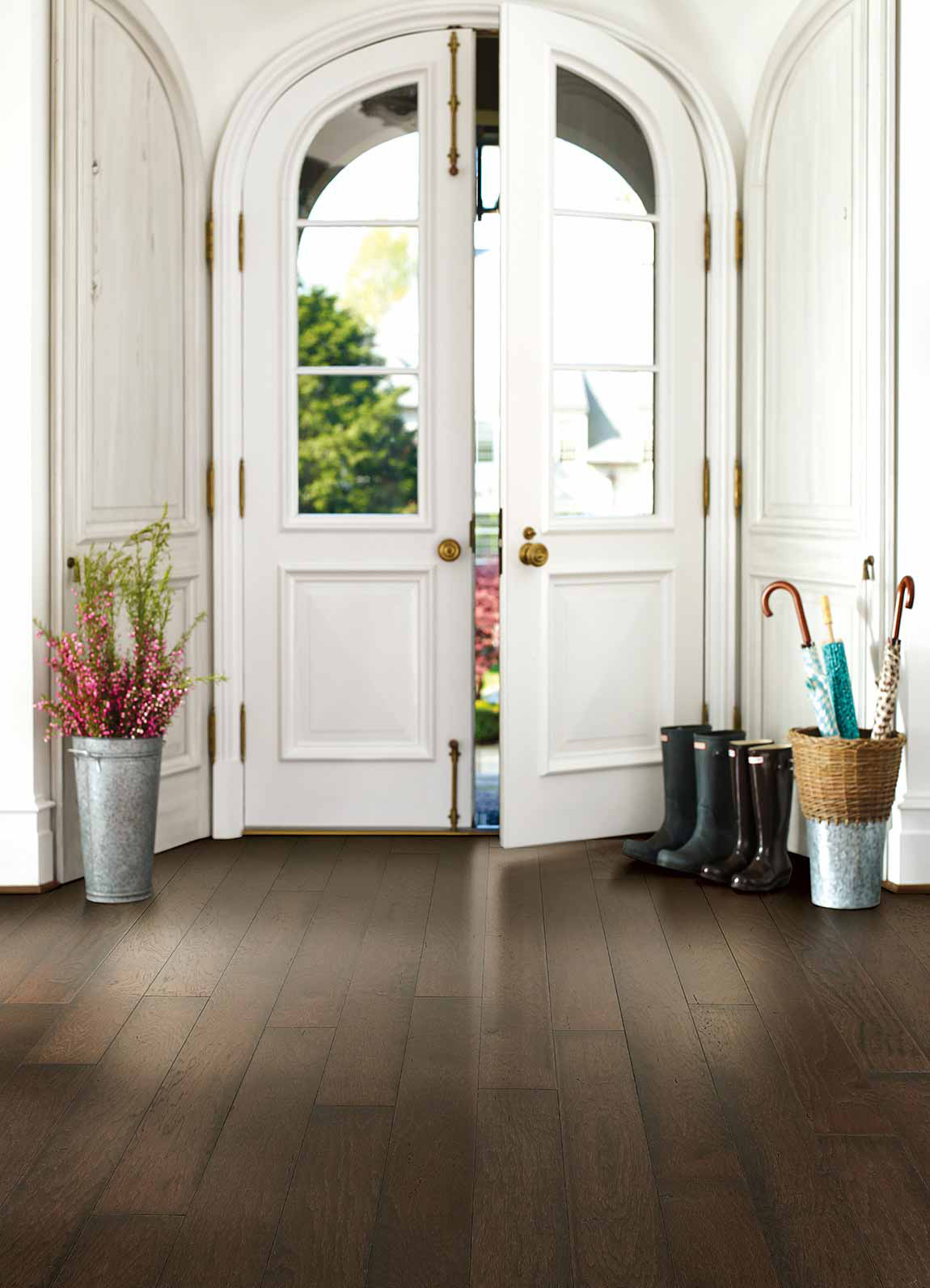 Exploring Different Types of Vinyl
Vinyl flooring has come a long way since its inception, and today's vinyl flooring comes in an endless array of stylish planks and tiles. We carry luxury vinyl floors, which add to the elegance of your home design. While all vinyl flooring is composed of the same four layers, luxury vinyl flooring is thicker than traditional vinyl flooring. This extra thickness lends to a better aesthetic appeal in luxury vinyl tile and luxury vinyl planks to better mimics their natural wood and stone counterparts.
The Easy Maintenance of Vinyl Flooring
The best part about installing a vinyl floor in your home is knowing what a cinch they are to maintain. Thanks to the latest developments in flooring technology, our collection of vinyl flooring is 100% waterproof, stain-resistant, and scratch-resistant, ensuring you a worry-free home environment that's perfect for your active lifestyle.
Vinyl floors only need to be frequently swept and occasionally damp mopped in order to keep them in mint condition. When cleaning vinyl floors, soft bristle brooms often work best, and you'll want to be sure to consult your vinyl warranty guide before using any cleaning products on your brand new floors.
Vinyl Flooring Installation
With our expert installers at Ed's Flooring America, you can rest assured knowing that we will take care of your flooring project from beginning to finish. Our installers are familiar with our product lines, equipped with the best resources, and know first-rate installation techniques to safeguard your brand new vinyl floors for years down the road.
You can now easily build the wood-look floor of your dreams without worrying about gapping or cupping due to changes in moisture, thanks to vinyl plank flooring's nifty features. With its waterproof benefits, your new vinyl floors can be installed in any room of the home, including moisture-prone areas like your basement and your bathrooms. To have your beautiful new luxury vinyl floors installed, contact us at Ed's Flooring America in Plaistow, NH, today.