Update Your Home with Luxury Vinyl Planks in Plaistow, NH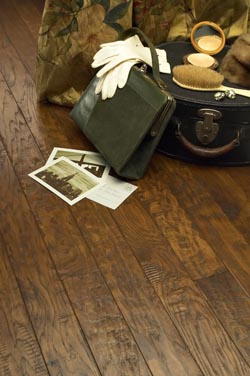 Upgrade your home's flooring with luxury vinyl planks in Plaistow, NH. Designed to look and feel like real hardwood, LVP is a versatile and cost-effective way to update the look of any room in your home. Visit Ed's Flooring America today to learn more about luxury vinyl or to explore all of the flooring options we have available for your remodeling plans.
Unmatched Durability
When you are looking for a flooring surface that is durable and easy to maintain, choosing luxury vinyl is the right decision. A luxury vinyl plank floor is easy to keep clean, with most spills wiping away quickly. Vinyl is also hard to stain, meaning it will retain its appearance even after being subjected to multiple messes.
Luxury vinyl also provides superior moisture resistance. This lets you add the elegant beauty of wood to areas where hardwood flooring is normally not recommended such as in basements and laundry rooms. This moisture resistance also keeps water from getting under the flooring, which helps protect your home from mold and mildew growth.
Furthermore, an LVP floor is soft underfoot and provides an extra layer of insulation for your floors. This helps to keep your surfaces at a consistent temperature and gives you a comfortable surface to walk on, making luxury vinyl perfect for living areas and bedrooms.
Choosing the Right Style
With a vinyl plank floor, there are an incredible number of colors, styles, and patterns to choose for your home. From the warm and light appearance of pine to the rich and majestic look of mahogany, there are luxury vinyl planks that match your design needs.
When you are unsure of what aesthetic to choose for your home, trust our team to give you the help you need. Our flooring experts have the necessary experience to help you determine which styles and colors will work best with your home's current décor. We will also help you explore our collection to find all the solutions that will give your home's flooring a fantastic new look.
Complete Installation Services
At Ed's Flooring America, we provide complete installation services for all of the flooring surfaces that we offer in our store. Our professional team has the skills and equipment needed to take care of your new luxury vinyl plank floor installation, ensuring that your new floor looks outstanding and lasts for years.

Contact us when you want to upgrade your home's flooring with a beautiful LVP surface. We proudly serve Plaistow, Atkinson, Hampstead, Kingston, Danville, Newton, Salem, and Windham, NH, as well as Haverhill, MA.