Floor Care and Cleaning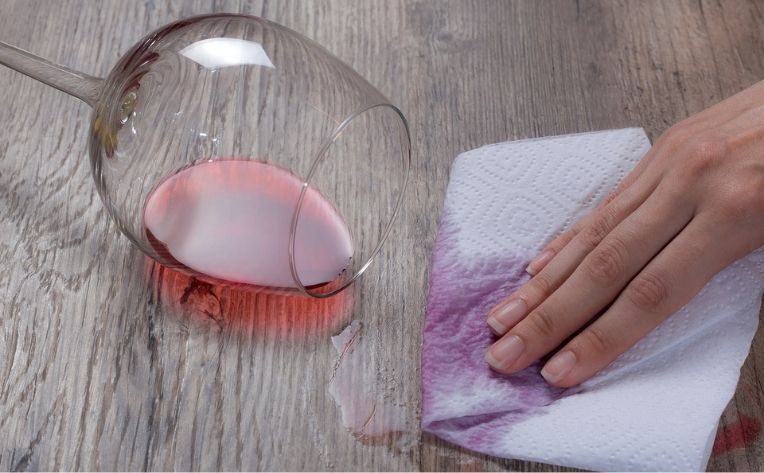 Dec 02, 2020
Want a preview of how new floors will look in your home? Try our room visualizer, My Floor Style. Upload a photo of your room, select your style preferences, and get a virtual look at each different flooring style. With My Floor Style, there are no surprises. Only beautiful new floors.
Continue Reading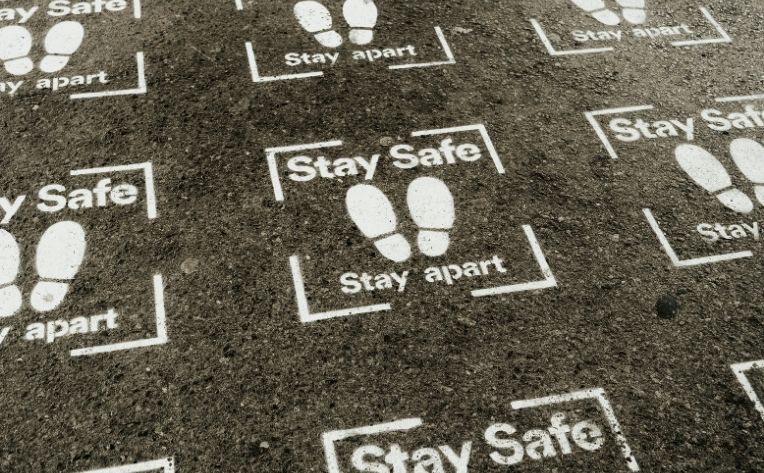 Nov 23, 2020
The COVID-19 pandemic has upended so many facets of our lives this year, and shopping is no exception. Thankfully, many companies, including Flooring America, are adapting for the better by implementing smart and rigorous safety protocols that allow you to continue enjoying your shopping experience. Here are some of the many ways stores like Flooring America are serving you in today's world.
Smarter Showrooms
Currently, many stores are limiting the amount of customers into their businesses and showrooms to a smaller number than usual. This not only makes the shopping experience safer for all involved, it leads to a more focused and attentive experience overall. And, of course, businesses are making sure that everyone inside—from customers to staff—wear masks and adhere closely to the six-foot social distancing standards recommended by the CDC.

Cleaning—with Rigor
Even before COVID-19 hit, having a clean store or showroom was a no-brainer. But now, more than ever, cleanliness is a huge priority for businesses, and therefore stores, including Flooring America locations, have adapted rigorous cleaning protocols. Whether it's proactive sanitization between customer visits, or following closely to all of the CDC's guidelines, keeping stores and showrooms safe and germ-free has never been a bigger priority.

Intelligent Installs
Though we are living in unprecedented times, home updates and renovations continue—which means beautiful new floors still need to be installed! So whether you have an at-home measurement on the horizon, or new tile or hardwood floors scheduled to come in, rest assured that your local flooring company is taking extra precautions. Many Flooring America stores are now using a new installation program called NeutralizeTM, which helps to eliminate 99.9% of viruses, including COVID-19, during installation. Employees are also working to disinfect their vehicles regularly and following all safety protocols to make sure the at-home experience is as safe as possible for both customers and staff alike.

At-Home Ease
Many companies are adapting to these new times with innovative solutions for those who feel that they'd rather shop from home. Flooring America allows customers to order sample boxes and have them delivered right to their doorsteps—you can get up to six new samples to try out, all from home! Flooring America also has an online room visualizer tool available, so you can see a preview of how the new floors will look in your home.

Making Flooring Showrooms Safe During COVID-19
Knowing that so many companies have the health and safety of you—and their staff—in mind should bring some much-needed relief during these stressful times. We're all in this together, and at the end of the day, health and peace of mind are the most important things. While Flooring America is committed to doing all they can to keep you and your family safe, it is recommended that you contact your local store to understand their specific procedures as COVID-19 guidelines vary from state to state.
Continue Reading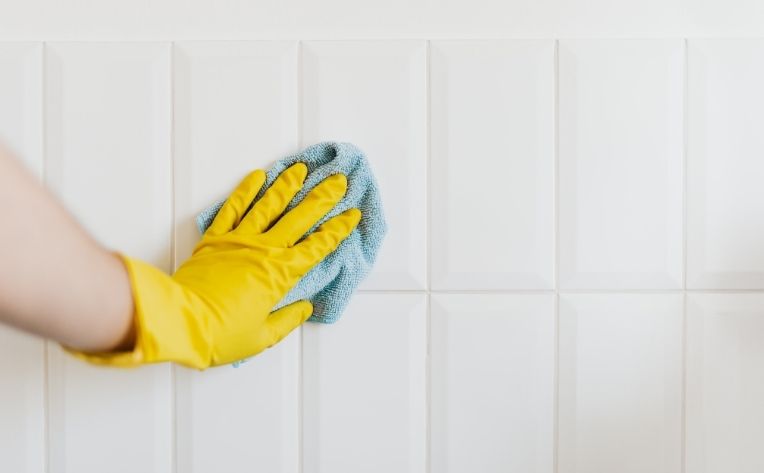 Nov 18, 2020
Beautiful tile floors are a homeowner's dream. Whether they're located in your kitchen or bathroom, made out of ceramic, porcelain, or luxury vinyl tile, many find attractive (and durable!) tile the perfect flooring fit for their homes. It's also one of the best low-maintenance flooring options around. Still, as with any floor, cleaning is inevitable. Here are some tried and true tips for how to keep your tile floors clean, with as little stress as possible.
Seize the Spill
It may seem like common sense, but it's important to remember that spills need to be cleaned up fast. With tile floors, regular maintenance is the biggest key to avoiding headaches down the line. Frequently cleaning your tile floors—first sweeping, then vacuuming, and occasionally mopping—means that you won't have to worry about stains setting into your tile or—even worse—your grout.

Glowing Grout
Speaking of grout, there's nothing like the sight of dirty grout to take the sheen off the beauty of your tile floor. Grout that hasn't been properly cleaned or maintained is a real eyesore, but it doesn't have to be that way. The answer? Sealant. Sealing your grout allows it to be resistant to those pesky stains.

Brush Your… Floors?
A great DIY grout cleaner involves mixing water and hydrogen peroxide in equal parts. Then grab a small brush (an old toothbrush is perfect) and scrub away. This simple method should work like a charm. (Though, of course, be sure to consult your Hard Surface Care & Warranty Guide before any cleaning of your tile floors.)

Homemade Clean
Speaking of DIY grout cleaner, lots of folks these days are into using homemade cleaners. Not only can they often be safer, but the DIY aspect of mixing up your own cleaner can be fun and inexpensive. Another great option for a homemade cleaner for your tile floor needs is combining a cup of white wine vinegar with a gallon of water when you do your mopping. This mixture helps clean, naturally get rid of odors, and won't break the bank. (Again, for best results always refer to the manufacturer's cleaning instructions.)

Marble or Stone Tile Flooring
If you own a home with marble or stone tile flooring, scratches can happen in some cases. Some types of tiles are more sensitive to cleaning agents than ceramic or porcelain tiles are, and many do not recommend DIY cleaners on these more sensitive surfaces. A more balanced pH cleaner from a product specifically made for marble or stone tile flooring is your best bet here.

How Best to Clean Tile Flooring... and More?
Now that you have some tips and tricks for how to clean tile floors, why not think about sprucing up your kitchen or bathroom with some brand-new tile? Your local Flooring America has countless tile options for every budget and area of your home. Your low-maintenance and easy-to-clean floors await.
Continue Reading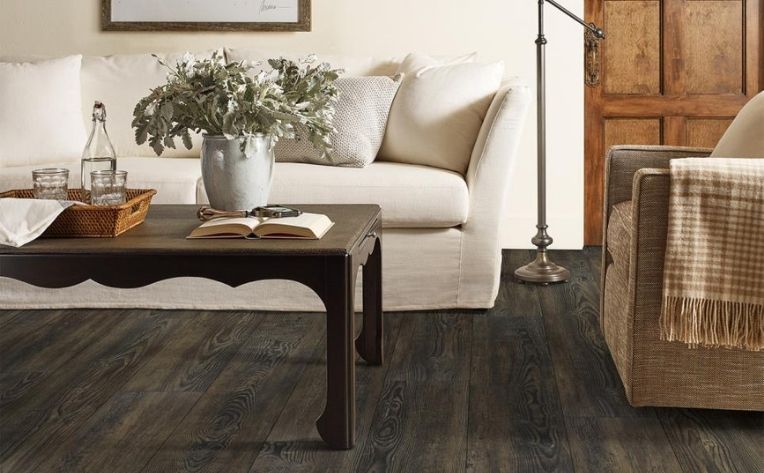 Nov 04, 2020
In these hectic times we're living in, a low-maintenance home—including your floors—can be the key to having peace of mind. Let's be honest: everyone's pretty busy, and spending a couple of hours vacuuming and sweeping up are not high on most people's to-do lists. Thankfully, when it comes to floors, there are plenty of stylish low-maintenance options out there.
The Look of Hardwood, with Ease
Beautiful hardwood floors are a design dream for many homeowners, but the cost and maintenance can be a serious headache. That's where Luxury Vinyl Tile (LVT) comes in. LVT floors can mimic the look of real wood floors (as well as stone and ceramic!) but are much more durable—not to mention more affordable and easier to clean. Then there's the relief of not constantly worrying about scratches from furniture. Or kids. Or pets. Floors that mimic the colors and textures of real wood or stone, without all the headaches? Sounds easy indeed.

Hardwood Really Isn't That Difficult
Beautiful hardwood floors are still a nice low-maintenance option if you feel they're the floors for you. As long as there's an expert to install, hardwood floors remain not only a stunning flooring choice but also timeless (when it comes to resale value), and, all in all, they're durable for years to come.

Not Your Grandma's Carpet
Because of the occasional need for vacuuming, carpet is sometimes considered a slightly more high-maintenance flooring option. And while this can be somewhat true, modern carpets have come a long way. For instance, many carpets today are treated with static-, stain-, and soil-resistant products, which allow for far easier cleanup. Now a spilled drink—or a pet's accident—is suddenly a lot less stressful. Plus, the non-slip surface of carpets makes them ideal for safety—both for toddlers prone to the occasional fall, or the occasional dropped item. And, speaking of less stress, carpet can be one of the most low-cost flooring choices overall.

Time-Tested Tile
And, of course, tile can be a great pick for low-maintenance flooring, too. There's a reason it's so often used in kitchens and bathrooms (hello, water sloshing over the tub). Whether it's waterproof stone tiles in the kitchen that are easy to clean and maintain, or unglazed and stone tile in areas of your home that are likely to get the most high-foot traffic, tile always stands the test of time. And moisture. And dogs.

What's the Best Low-Maintenance Flooring for You?
With so many low-maintenance flooring styles, there's bound to be one that fits into your vision for a more manageable home. Call your local Flooring America today to talk to us about all of our options for tile, carpet, hardwood, and luxury vinyl. Your peace of mind—and a more peaceful flooring plan—awaits.
Continue Reading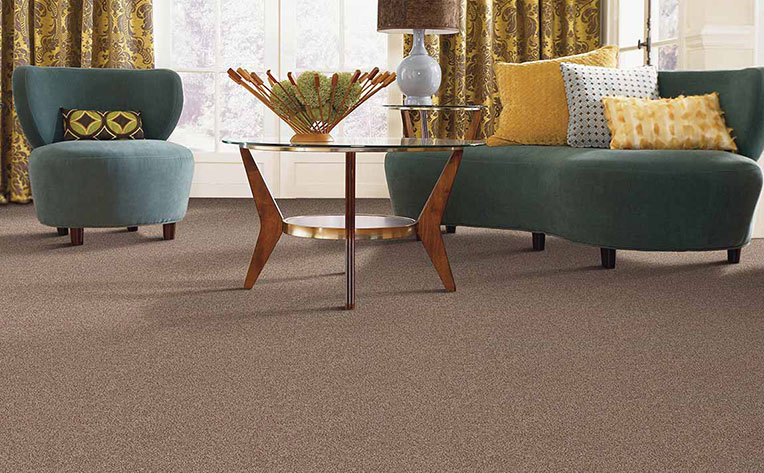 Feb 19, 2019
You've finally decided to take the plunge and treat yourself (and your home) to a brand new floor. Maybe you've gone for the hardwood you've always dreamed of in the dining room, or maybe you're refreshing up the carpet in your much-loved family room. Perhaps you're giving your home a total flooring makeover. It's an exciting time, but how are you supposed to put a new floor in without moving your whole family out?
What to Do with Furniture When Getting New Flooring
Furniture and belongings must be out of the way in order for your new flooring to be installed. Exactly what you choose to do with your furniture will depend on several factors. You can start to formulate a plan by asking yourself a few questions:
How big is your new flooring project?
Do you plan to get new flooring in just one room or the whole house? If you just need to temporarily shift a small kitchenette table and two chairs to a balcony, that's one thing. However, if you need to think about all the furniture in every room in your home, that's another.
How long will installation take?
You'll also need to consider the time frame for the installation. If you're on a tight schedule and need your furniture out fast that might change your game plan.
How big is your home?
If you have several spare rooms and a two car garage, you have more options to shift your furniture than if you live in a studio apartment in midtown.
What's your budget?
When it comes to moving (and storing) furniture, it's generally a choice between money and muscle. Can you carry a couch by yourself or with a buddy? Can you afford to pay someone else to do it? Or do you have funds to temporarily move it to a storage unit?
Will flooring installers move furniture?
Some companies may include furniture moving in their quote, although it's not a standard. If you do have this option, it can save you time (and maybe a sore back!). However, it may increase the total cost of your installation. Even with furniture removal included, you'll still need to take some time to remove personal items. Don't forget to empty your closets, cabinets and drawers before moving furniture.
Dealing with Furniture During Installation
Once you have the answers to those questions, you will probably have enough information to choose between these three main strategies for dealing with your furniture while your new flooring is installed:
Musical Chairs
Simply, move your furniture to another room while your new flooring is being installed. If you're having multiple rooms refloored, it may mean a lot of moving and carrying from room to room. It's hard work, but it doesn't cost a dime -- and your beloved armchair never has to leave the house.
Garage or Shed Storage
This option only works if you have outdoor storage space. A shed or garage can be a makeshift home for your furniture while you're putting in a new floor. However, you must be confident that the facilities are waterproof and secure to avoid damage to your furnishings. Otherwise, this is an extremely convenient option.
Short-Term Storage
Renting a storage unit for a full month may be overkill for a small flooring project, but it can make life a lot easier. This rings especially true if you live in tight quarters or if you're flooring more than one space in your house. Rented storage is convenient, safe, and secure. No constant shuffling of chairs and tables or tripping over furniture awkwardly crammed into the wrong room. If you really want to give yourself a break, you can also hire someone to move it there.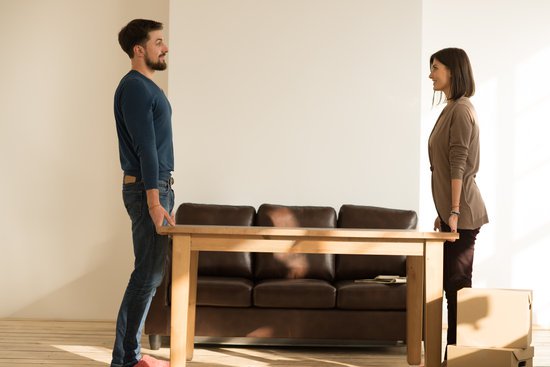 Preparing Your Floor for Hardwood Installation
Once your furniture is out of the way, there are a few steps you can take to ensure a smooth and seamless installation:
Before you get started, remove baseboards and door frames. This will make it much easier for your installation team to get a perfect fit. No matter what kind of flooring you currently have, a thorough vacuuming will make the rest of the job even easier.
Ask your installers ahead of time whether they'll be the ones removing your old flooring or if the job falls to you. If not, you may have a big job ahead of you: there can be some interesting surprises lurking under your old flooring. Multiple layers of carpet or vinyl can be difficult to move and are generally a lot heavier than they look!
Once the old flooring has been taken out, you'll need to ensure that the subfloor is level and in good condition before installation begins. Again, an experienced hardwood flooring installation specialist can take care of this for you to ensure a perfectly smooth and level finish on your new floor.
For more handy tips, check out our hardwood flooring installation guide.
How to Prepare for Carpet Installation
The prep work for a new carpet is quite similar to the process for installing hardwood; however, there are a few differences.
Once you've moved your furniture out, you generally need to get rid of the old flooring before your beautiful new carpet can be installed. For some helpful tips on getting rid of your existing carpeting for a fresh start, visit our wall-to-wall carpeting installation guide.
If you currently have wood or vinyl flooring, you may be able to lay the carpet over your existing flooring instead of tearing it out. However, it's best to consult with your installation company about what options are available to you and what's best for you and your new carpet.
Tips to Prep Your Home Before Your Floor Installation
Here are a few more tips to keep in mind before you put down your new flooring:
Finish any home remodeling tasks.

One of the best things you can do before you install a new floor is to complete any other remodeling jobs in the room first. Whether it's a fresh coat of paint, new wallpaper, or general repairs, wrapping up these projects in advance will help protect your beautiful new floor from damage.
Large appliance maintenance

. If new flooring is going into a room with large appliances that may need to be rewired before moving, be sure to contact an electrician well in advance of your floor installation appointment. In case your appliances need to be moved, there's less worry about a heavy piece of machinery scuffing up old floors before you install your new ones.
Stock up on tarps and masking tape.

If you anticipate a lot of sanding, you can minimize the spread of dust throughout the house by closing doors and covering them with sheets of plastic, tarps, and masking tape. Hardwood floors often require some sanding during the installation process. Similarly, if your subfloor needs a lot of work before carpet installation, your installation team may need to even out your floor so that it's level. Having these simple items on-hand can make cleanup less intensive after your install.



Be mindful of your pets.

You'll also want to consider finding your furry friends some alternate accommodation during installation. The disruption of strangers carrying large objects in and out of rooms, strange smells and sounds can be upsetting to cats or dogs. Worse yet, open doors can be an invitation to go AWOL. If you own birds or small animals such as rodents, be aware that they can have very sensitive respiratory systems. Check with your vet before installation whether they could be at risk from installation-related dust or fumes and make a plan to have a trusted friend or relative care for them for a few days until the (literal) dust settles.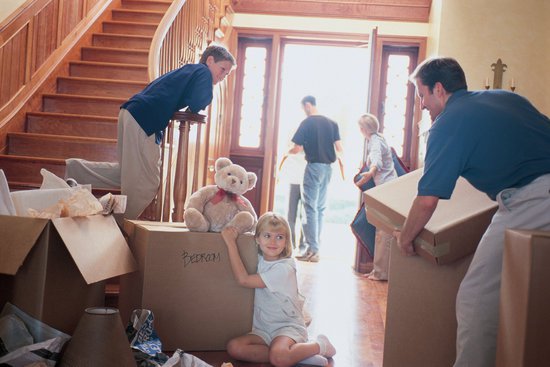 After Your Flooring Installation
Can you put furniture on newly installed hardwood floors?
When your new engineered hardwood floors are installed, you'll be excited to add your furniture and decorate, but it's best to wait a day or two to put furniture on newly installed hardwood floors. When you do place furniture on your floors, you'll want to make sure that you place protective pads on all wooden and metal furniture legs. Remember to lift furniture and place lightly on your floors instead of dragging or pushing furniture into place to avoid scratches on your new floors.
How long before you can put furniture on new hardwood floors?
We recommend waiting at least 24 hours before stepping on the floor and even then, only wearing socks on the hardwood. Wait a total of four days before moving your furniture back to give the flooring enough time to set.
Furniture Tips When Getting New Floors
We hope these tips help make it easier to plan ahead for installing new flooring. If you're thinking about sprucing up your home and adding a fresh flooring element, request a free room measurement! Get an expert estimate by contacting your local Flooring America location to find out just how much flooring you'll need to better pin down your project's budget.
Continue Reading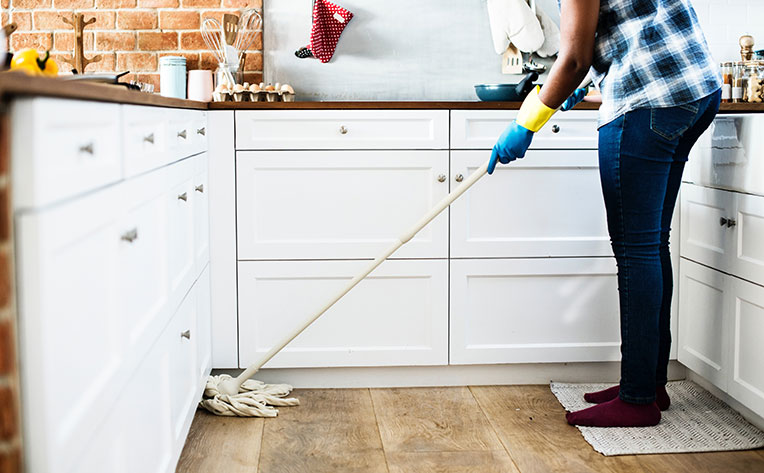 Nov 12, 2018
The birds are chirping, grass is growing, and winter is making its final farewell, it's finally spring! It's time to store away those winter boots, the same winter boots that have been walking all over your beautiful floors all season long through the long, dirty, cold, and unforgiving months of winter. Winter not only pummels the outdoors, but mud, snow, and salt is tracked all over your home, leaving a mess on your floors. With spring comes everyone's favorite spring time activity, spring cleaning. Here are some spring cleanings tips to get your floors back in tip-top shape.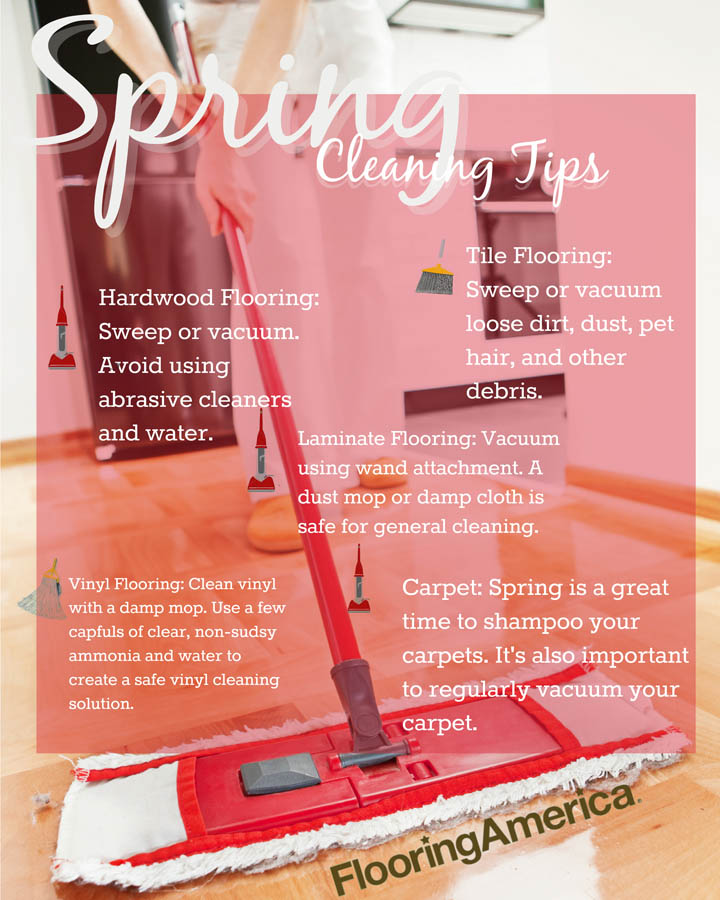 Spring Cleaning Tips for Your Flooring
Tile Flooring
When it comes to tile flooring, the first step to cleaning them is to sweep or vacuum loose dirt, dust, pet hair, and other debris. Ceramic tiles only need warm water to properly clean them, but you can also seek out a manufacturer recommended cleaner. It's sometimes best to avoid using a sponge mop as a mop can push dirt into the grout tracks of the flow.
Hardwood Flooring
Hardwood flooring can be cleaned by sweeping or vacuuming. It's important to never use abrasive cleaning products on your hardwood floor to avoid scratching and gouging. Check with the manufacturer of your hardwood floor for recommended cleaners. For more general hardwood flooring care, check out our Flooring Guide.
Vinyl Flooring
Vinyl flooring can be cleaned by occasional mopping. It is recommended to find a manufacturer's recommended cleaner to remove dirt built up. A few capfuls of clear, non-sudsy ammonia and water is a safe cleaning solution that you can use when spring cleaning vinyl flooring.
Laminate Flooring
When cleaning laminate floors, it's best to vacuum the floor using the wand attachment. Use a dust mop or damp cloth for general cleaning. It's important to wipe up wet areas an allow them to properly dry, as laminate flooring can be extra slippery when being cleaned. If winter has left traces of salt on your floor, use a damp cloth to wipe the stain off.
Carpet
Spring is often the best time to shampoo your carpets. It's important to hire a professional service if you're unsure of proper carpet cleaning techniques. Vacuuming is also extremely important to help remove dirt and grime that may have become trapped in your carpet's fibers.
When you're ready to spring clean your floors, don't forget you can reach out to Flooring America for any questions regarding recommended cleaning products.
Continue Reading